Anchor It! offers free materials for advocates, community leaders, businesses, and parents. Download and share these resources to help keep families safe.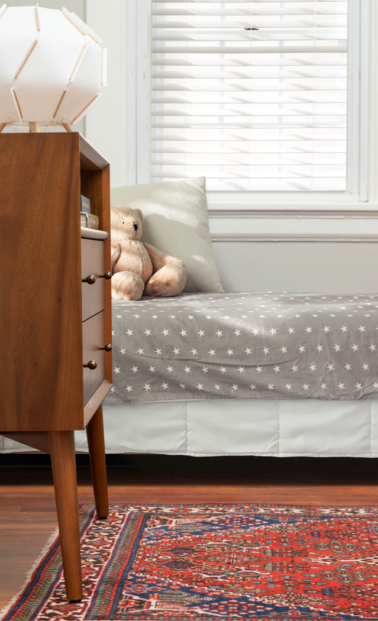 Videos
To illustrate the risks of tip-overs, Anchor It! has created several public service announcement (PSA) videos. They can be viewed in English and Spanish.
The most recent PSA, "Even When You're Watching", includes real footage of tip-overs caught on tape. It debunks the common myth that watching children is a substitute for anchoring TVs and furniture. While the children in this PSA were okay, many others are not as fortunate.
Parents of children who died from a furniture or TV tip-over speak in another series of videos, urging others to act. They share just how real and dangerous falling TVs and furniture like dressers, bookcases, and nightstands can be to children.
Images
The campaign has a library of photos related to installing anti-tip kits and awareness of tip-overs. Feel free to download images from our recently updated library and share them with your community.
Images you'll find:
children climbing on furniture to reach a toy or just to climb
parents or caregivers in the room who are distracted
the steps to anchor furniture and TVs
Anchor It! data shows furniture and TV tip-overs can happen no matter the cost, quality, or intended purpose of the items, and regardless of whether they're designed for children or adults. Our images therefore include a variety of furniture and multiple types of televisions.
Report
Each year, CPSC publishes a report containing new data on injuries and fatalities associated with television, furniture, and appliance product instability or tip-over incidents. The most recent data can be found in the 2020 report.
Ordering Materials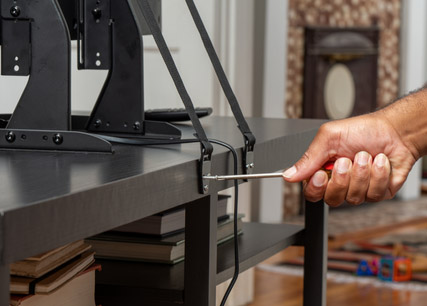 OrderIng prInted copIes
CPSC provides free safety alerts, resources, posters, brochures, handbooks, and other materials you can use to spread consumer product safety information in your community. To order printed copies of CPSC's Safety Guides, visit our Government Publishing Office page. There, you'll find Anchor It! tip cards and posters in English and Spanish. Quantities are limited.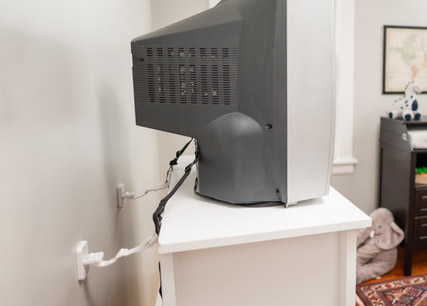 prInt your own
CPSC Safety Alerts and Neighborhood Safety Network posters are not available to order at this time. However, if you'd like to use these safety publications, they are free to download and print here.
You are about to leave the Anchor It! Website...
You are about to leave AnchorIt.gov, a U.S. Consumer Product Safety Commission (CPSC) Website…
The link you selected is for a destination outside of the Federal Government. CPSC does not control this external site or its privacy policy and cannot attest to the accuracy of information it contains. You may wish to review the privacy policy of the external site as its information collection practices may differ from ours.
Linking to this external site does not constitute an endorsement of the site or the information it contains by CPSC or any of its employees. Click OK if you wish to continue to the website; otherwise, click Cancel to return to our site.